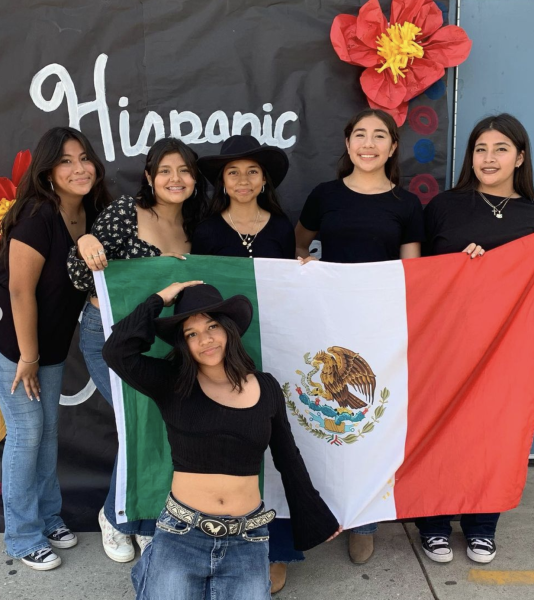 Throughout September and October, La Mirada High showed its support for Hispanic Heritage Month. This was shown in the form of posters around the school, Hispanic Heritage Spotlights on the ASB Instagram, and daily Hispanic Heritage Quotes from famous Latin figures during the morning bulletin. However to end off the month, the Movimiento Estudiantil Chicanx De Aztláln (M.E.Ch.A. Club) held a Hispanic Heritage Rally in the quad for all students to celebrate.
As students walked out of class for lunch, they were greeted by the pleasant sight of the Senior Stage covered with Papel Picado, as well as the flags of many Latin American countries. A number of people spoke at the rally, including M.E.Ch.A. President Carly Villalobos, M.E.Ch.A Vice President Emily Velasco, and ASB Spirit Coordinator Briana Laza. Performances at the rally included Guitar Teacher Nicholas Montalvo partnered with this students to perform a few Latin American songs. M.E.Ch.A. also gave a dance performance for the students to see. After the Scripted Rally segment had ended, music continued to play, allowing students to join in a dance celebration at front of the stage.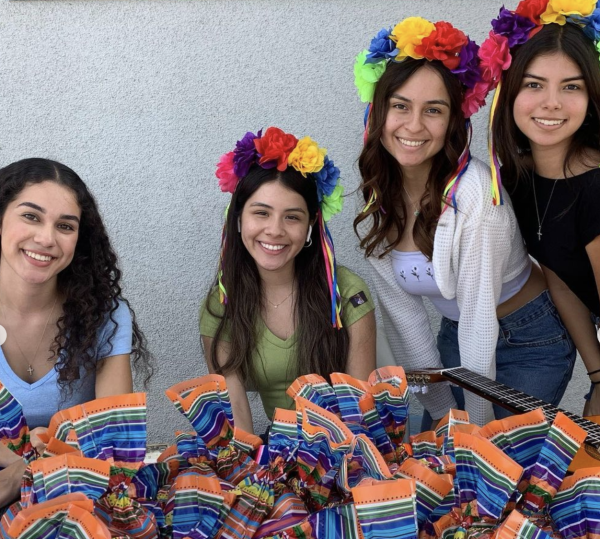 Story continues below advertisement
However appeal was not only on the stage. A Hispanic Heritage Celebration poster was put up next to the stage were students were allowed to take pictures to remember the event. And on the other side of the stage was a table with over a dozen Art displays. The on both sides of the stage, numerous Hispanic snacks were sold to the students, including churros, candy, and chicharrones De Harina. Even Matty The Matador made an appearance wearing a poncho to join in on the fun.
Even though Hispanic Heritage Month has ended, the school remains committed to bring support and awareness to the Latin American community. It is also important for students, hispanic or not, to understand the culture and history that makes La Mirada, LA County, and California the community it is today.